Auto Transponder Keys Ann Arbor MI
Why Auto Transponder Keys Are Useful
Auto transponder keys have been used in automobiles since the 1990s. These keys contain transponder chips (usually in the plastic head) that sends a message to the ignition when you insert it, letting it know that it is time to start up. This technology did a tremendous amount of help in cutting down on auto theft. Because of keys like these, it is not easy for thieves to "hot-wire" or create a fake "bump" key.
A transponder chip key has to be programmed with your car before it can work properly. This process will differ depending on the make and model of your car. Are your auto transponder keys not working properly? If so, call one of our locksmiths. We can assess your problem and find a quick, affordable solution for you.
Convenient Transponder Key Service at an Affordable Price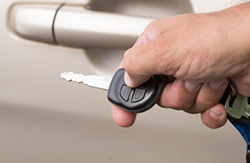 Automotive transponder keys are more complex to create than the traditional non-transponder key. This is because not only do you have to make a precise key cut, but you also have to install the transponder chip and program the key. Call Locksmith Ann Arbor, Michigan to get quality auto transponder keys made.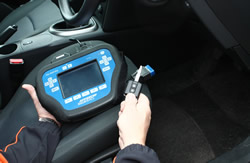 We believe in providing our customers with cheap transponder keys. Auto transponder keys are a great advancement in technology, and every vehicle owner should have one. With us, you know that you are getting a quality key at a quality price.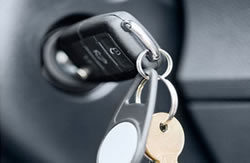 A car key transponder is something nearly every vehicle owner has nowadays. Call us today to have a professional create auto transponder keys for your car. We take care of you every step of the way.