Commercial Locksmith Ann Arbor MI
Reliable Commercial Service
Do you have a commercial business that needs a professional locksmith service? Your building or office is very important, and you may not know who you can trust. Locksmith Ann Arbor is a reliable locksmith company that can help you with any of your needs. Our commercial locksmith service will have your business safe and secure from all outside threats.
Do you need to change office lock? You may be considering a change because you have old locks or a lost key. Regardless of the reason, it is important to make sure your office is secure. Call Locksmith Ann Arbor to have a commercial locksmith at your door in the blink of an eye. We are a locksmith company that believes in only hiring the best. Every commercial locksmith we hire is extensively trained and screened.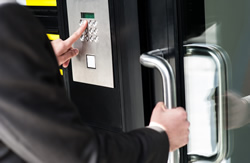 An office lockout is a very unfortunate thing to go through. This can be very inconvenient. It can put you and your business on halt until it gets fixed. If this ever happens to you, you will need a commercial locksmith to help you take care of it. The professionals at Locksmith Ann Arbor are ready to take on the job.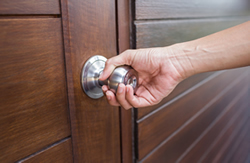 We offer many different commercial services so we can cover all of our customers' needs. Our locksmith business prides ourselves on training each commercial locksmith to be versatile, quick, and effective. If you think your commercial building may need service, feel free to call us for an estimate.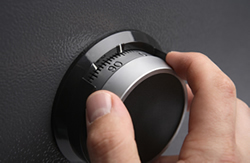 Our technicians are also trained in servicing exit panic bar. Installing a panic (also known as "crash") bar can be a lifesaver in the event of an emergency. If you have hordes of people running out of a building at one time, it is vital to make sure your doors are prepared for that. Having a crash bar can be the difference between life and death.