House Lockout Ann Arbor MI
Stress-Free House Lockout Service
House lockout is a frustrating experience for any homeowner. If you are unable to get into your home and do not have a lockout key on hand, you are going to need some professional assistance. Locksmith Ann Arbor is a trustworthy service that can have you back into your home in no time.
In addition to our mobile lockout service, we also offer 24/7 home lockout service. Call us and you'll get fast, professional service that will have you in your home quickly. We dispatch our locksmiths within minutes after you call. You will enjoy consistently quick response times when you call Locksmith Ann Arbor.
Lockout security is a serious matter. If you ever become locked out of home, call our 24/7 service to have a professional at your door in minutes. It is never wise to wait outside for hours if you cannot get into your home. Call us to receive help within minutes after you place your initial call.
What Causes a Lockout?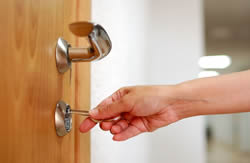 There are many things that can lead to a house lockout. If you have inconsistent, unreliable locks, they can be prone to malfunction. Many people have tried inserting the key into their doorknobs, but nothing happens. When this happens, it is time for a lock change. Also, lost keys are a common cause of lockouts. Both of these problems are easily solved when you call Locksmith Ann Arbor for help.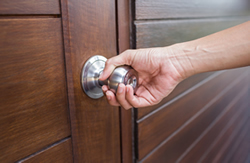 Our lost key lockout service will have you back into your home in no time. We can send a locksmith to your home to create a new key for you on the spot. We can also cut spare keys for you. This is a great way to avoid future lockouts. Keeping a duplicate key stashed away somewhere safe can be a lifesaver if anything happens to your original.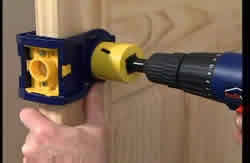 Being locked out of home is something that nobody wants to go through. This may be a stressful time, but you don't have to go through it alone. Locksmith Ann Arbor is ready to help whenever you have a house lockout. Give our number a call, and we can dispatch a locksmith to your home in minutes. We will have you and your family back into shelter as quickly as possible.